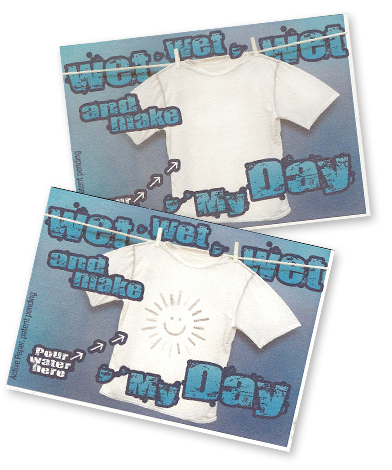 We can provide hidden and changing graphics on our specialty paper to be used e.g. as beverage coasters, labels, greeting cards, stickers or tray papers.
We are developing the technology further to be used soon in other laminate formats such as bottle hangers.
The technology is based on guiding fluids along defined channels within paper network. Sensing (bio)chemicals can be dispensed within these microfluidic channels to turn paper into an easy-to-use diagnostic sensor. The technology can also be used in security solutions.
We are looking for partners with whom to create new engaging applications based on our technology.
Get in touch to discuss more details:
CTO Tomi Erho


tel: + 358 50 563 4126
Sinimäentie 10 A
02630 Espoo FINLAND